Need a logo or a brand overhaul? Partner with us to see how we can help your company deploy innovative impactful digital marketing solutions tailored to your specific business needs and goals. Our talented and experience team has a deep understanding of the market and is ready to assist you in designing engaging marketing media for your business in a cost-effective way.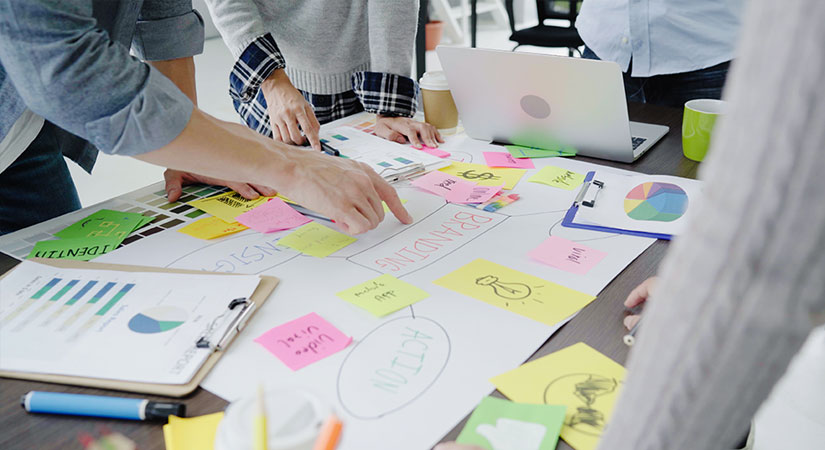 Markets are getting saturated and competition has never been greater. Large corporations have an abundance of talent. New companies keep popping up with the latest and greatest alternatives. To succeed, you have to connect on a deep, personal level with your customers. Tapestry Digital's solutions allow you to engage and keep customers rather than losing them to your competitors.
Stand Out From Your Competitors
Your brand is the soul of your organization; it bespeaks the quality, competence, and culture you wish to convey to your customers. We help interpret that reality into an engaging representation of what your organization is — or is striving to become by making you stand out, emphasizing it at every point of contact between you and your customers, vendors, employees, friends, and the competition.
Digital Marketing
Digital Marketing can sound complicated and intimidating, especially if you don't know where to start. Tapestry Digital Services has a unique out of the box technique to help bring solutions by tailoring solutions to your specific business needs. We focus on your brand and the best way to showcase your business in your market.
Contact us today about how we can help build your brand with Tapestry's digital marketing!
Tapestry Digital Services did an amazing job creating our logo. It really captured who we are, who our target audience is and what we do. I can'w wait for them to do our new website. I would gladly use them again and recomend them for any project you may have.

Logo Design

Social media graphics

Newsletter Graphics

Brand Development

Business Cards & Stationary

Mood Boards

Promotional Materials
Email Campaigns

App Design

Package Design

T-Shirt Design

Sign Production

Logo Design

Brand Styleguides
Email Campaigns

App Design

Package Design

T-Shirt Design

Sign Production

Logo Design

Brand Styleguides
Ready to begin your project?

Get a Quote Today!
We appreciate your visiting and for your interest in a quote from us. Please fill out the form below. Please don't forget to list which product (s) that you have an interest. Remember to hold down the shift key when selecting multiple services. We will get back to you within 24 hours.
What would you like to get a quote on today?